UPDATE 9:29 a.m., 11/29/2016
An 18-year-old male of Somali descent drove into a group of students at Ohio State University this morning, jumped out of his car, and stabbed at them, authorities say.

At least eight people have been hospitalized after Abdul Razak Ali Artan, also a Ohio State student, attacked students on campus near the engineering and sciences building, according to local fire department officials.

Minutes  before the attack, Artan wrote on Facebook that he had reached a ?boiling point? and was ?sick and tired? of seeing Muslims around the globe ?killed and tortured,? reported CNN and NBC.

CNN reported that Artan was a Somali immigrant to the U.S.

Ohio State officials 
lauded Officer Alan Horujko
 in stopping Abdul Razak Ali Artan before he could injure more people, according to CNN and the
Washington Times
.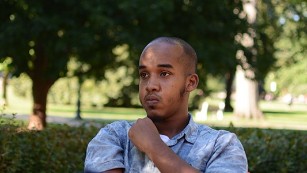 Horujko shot Artan when he did not put down his weapon as ordered, Ohio State President Dr. Michael V. Drake said in a news conference Monday.