Valentine?s Day is annual celebration day around the world for people to show their love, affection, appreciation and friendship.

Look out for tons of Valentine hearts, Cupid with his arrow, roses, red and pink cards, and chocolates. Lots of chocolates.

The origin of Valentine?s Day is not 100  percent clear. Many countries celebrate their own style of Valentine?s Day, showing off their individual culture.

4 Different Love-Celebration-Days, South Korea
Pepero Day
There are various love-celebration-days for everyone in South Korea: for boys, for girls, for couples, and for singles. South Koreans celebrate four different holidays to celebrate their relationships or single life: Valentine?s Day (February 14), White Day (March 14), Black Day (April 14), and Pepero Day (November 11).


Valentine?s Day is when girls give boys chocolate. White Day is when boys give girls candy. Black Day is when singles eat black noodles called jajagmyeon, a Korean style Chinese noodle made with black beans, pork, cab
bages, and onion. Pepero Day is a day when couples give a cookie stick, dipped in compound chocolate, called ?Pepero? to their lovers. The reason why Pepero Day is November 11 is that number ?11? looks like Pepero, a cookie stick.

Une Loterie d?Amour, France
Image from The Babbel Blog 
France is undeniably one of the most romantic destinations in the world. The French used to celebrate Valentine?s Day as Une Loterie D?amour (A Love Lottery) or 'drawing for love,' which is now officially banned. It was a ritual that involved yelling, leaving, cursing and burning a lover's photograph. The practice got so out of control that some participants built bonfires and insulted each other vociferously. It was eventually banned by the French government.

Single?s Day, China

In China, young and single people celebrate Single?s Day as an anti-Valentine?s Day. Seen as too capitalist by some, Single?s Day is celebrated on November 11 because the number ?1? resembles one individual. It is an entertaining festival widespread among young Chinese people. This festival has become the largest online shopping day in the world. According to CNBC,  the Chinese online shopping site, Alibaba, smashed records as the world?s largest online shopping event.

Saint Dwynwen?s Day, Wales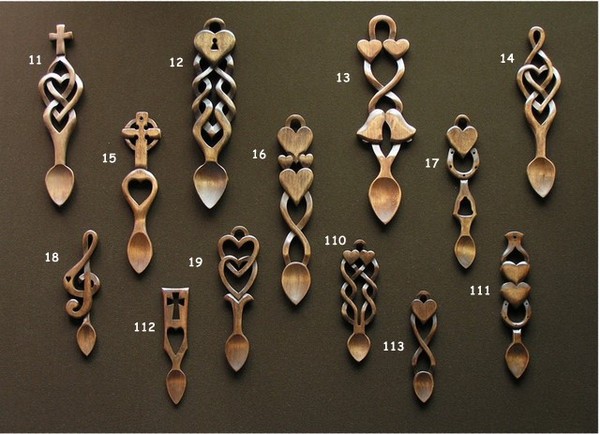 Instead of Valentine?s Day, people in Wales celebrate Saint Dwynwen?s Day on January 25 to honor the Welsh patron saint of lovers. A traditional romantic gift for this day is ?A Love Spoon,? an intricately carved wooden spoon. In the 17th century, Welsh men carved the intricate wooden spoons as a token of affection for the women they loved. Parters and symbols like hearts, diamonds and horseshoes were also carved into these spoons. Today, love spoons are also exchanged for celebrations such as weddings, anniversaries, and births.

How do you celebrate Valentine's Day? Did you spend a lot of money? Did you receive a lot of gifts? Tell us in the Comments, and post on our Facebook, Twitter, Instagram and LinkedIn pages!