For most Iranian-Americans who are Millennial age, Farsi was their first language.

Their first friends were Iranian. Their parents were raised in Iran. And their names are typically Persian.

But this didn?t happen in Iran. It happened in the United States, the home they?ve known and loved their entire lives.


Pierre Omidyar, Iranian-American and eBay founder
Like many immigrants -? as witnessed on St. Patrick?s Day or Columbus Day -- Iranians are proud of their roots. Food, language and culture meld from one generation to another, preserving the best of what they bring to the new country.

Instead of summers filled with Six Flags amusement park rides, road trips across different states, pool parties, or sleep away camp, many Iranian-Americans visit aunts, uncles, cousins and grandparents in Iran during summer. Children soak in the flavors, aromas and sights of Tehran, Shiraz, Isfahan, Mashhad, Tabriz, and Karaj.

While the secular Pahlavi Dynasty was overthrown  Feb. 10, 1979, and replaced with the Islamic Republic of Iran, travel resumed between the two countries.




Given this, President Trump?s recent executive order, ?Protecting the Nation From Foreign Terrorist Entry into the United States,? has left Iranian-Americans confused and sad rather than excited about visiting family for Nowruz, Persian New Year, on March 21.

Iranian-Americans or Iranian legal residents are also worried that they might not be able to leave the U.S. to see family members in Iran, for fear of being prevented from returning.

Students, like Niki Mossafer Rahmati who studies engineering at MIT, couldn?t get back into the U.S. after her trip to Tehran over winter break. As Rahmati explained in her Facebook post, ?about 30 other Iranians and I were stuck in Doha ... among them were old couples trying to go and see their children in the US, 2 old women trying to be with and help their pregnant daughters there for their third trimesters, students who had just gotten their visas and families who had sold their belongings back home so they could build a better life in the US. All these people had gotten visas legally and had gone through background checks.?


Even Iranian filmmaker Asghar Farhadi, whose film ?The Salesman? has been nominated for Best Foreign Language Film for the Academy Awards, may not be able to attend the Oscars ceremony because of the order.

The ban ?restricts the intellectually hungry from pursuing premier educational opportunities,? said Nikki A, an Iranian-American Millennial, on Facebook. ?A ban that splits up families. A ban that staggers the globalization of new ideas and interconnectedness. A ban that is 100% un-American.?

?This ban will do nothing to keep us safe and undermines our core American value,? wrote Sen. Kamala Harris (D-California) on her Facebook.

President Obama, speaking out for the first time since President Trump?s election, said he ?fundamentally disagrees with the notion of discriminating against individuals because of their faith or religion.?


The safety of our country is a priority, but many, including myself, have never felt as unsafe and as unhappy living in the United States until now. Greg Myre from NPR wrote that the executive order ?applies to these countries: Syria, Iran, Libya, Somalia, Yemen, Iraq and Sudan,? but ?here are the countries of origin of radicalized Muslims who carried out deadly attacks in the U.S., beginning on Sept. 11, 2001: Saudi Arabia, Egypt, Lebanon, United Arab Emirates, Pakistan, Russia and Kyrgyzstan."

Is this about safety of our country or geo-politics and business?

Among the seven banned nations, ?Iran sends the largest number of studen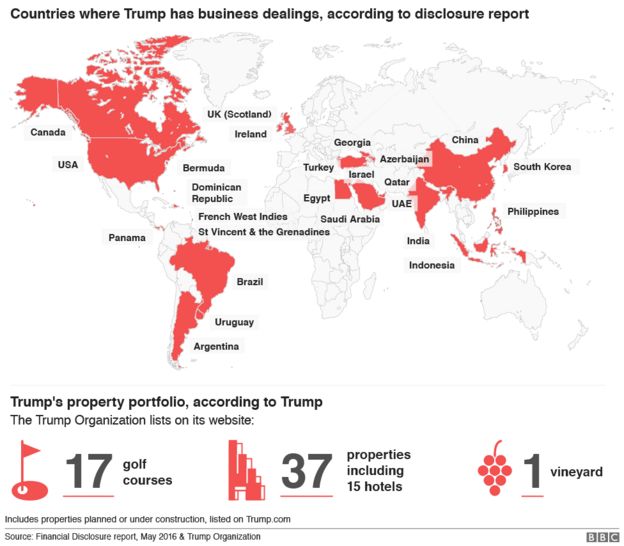 ts to the U.S., 12,269 last academic year, and the 11th-most of any country in the world,? according to the Institute of International Education.  With this executive order, thousands of students from all seven countries listed will be impacted.

This means thousands of students, who are typically the best and the brightest, will not be able to share their knowledge or their experience with the United States.

 

Do you have a comment about international students, Iran, Persians or the travel ban? Please leave a comment here, and post on our Facebook, Twitter and LinkedIn pages, thanks!