Science World is VOA's on-air and online blog covering science, health, technology and the environment.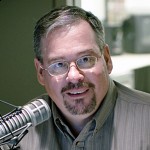 Hosted by Rick Pantaleo, Science World's informative, entertaining and easy-to-understand presentation offers the latest news, features and one-on-one interviews with researchers, scientists, innovators and other newsmakers.


Listen to a Recent Program

| Windows Media | Podcasts


Broadcast Schedule

Science World begins after the newscast on Friday at 2200, Saturday at 0300, 1100 and 1900 and Sunday at 0100, 0400, 0900, 1100 and 1200. The program may also be heard on some VOA affiliates after the news on Saturday at 0900 and 1100. (All times UTC).

Contact Us:

E-Mail
science@voanews.com

Postal Mail
Science World
Voice of America
330 Independence Ave., SW
Washington, DC 20237
USA