MULTINATIONAL SEARCH AND RESCUE (SAR) FOR MALAYSIA AIRLINES FLIGHT MH370
The search for Malaysia Airline flight MH370 has repeatedly expanded as it enters a second week. Malaysia has requested assistance from additional countries not represented in this graphic. Those nations include: Kazakhstan, Uzbekistan, Kyrgyzstan, Turkmenistan, Pakistan, Burma (also known as Myanmar) and Laos.
MALAYSIA
Malaysia is taking the lead in the multinational SAR operation using their military and civilian forces.
CHINA
Chinese state media report China has deployed the largest naval SAR flotilla it has ever put together and the Xi'an Satellite Control Center in Shaanxi Province has dedicated operations of eight orbiting satellites for the search and rescue effort.
VIETNAM
Various Vietnamese government agencies are participating in the SAR effort, with an array of aircraft and seven ships from the navy, coast guard and fisheries control department.
UNITED STATES
The U.S. deployed a Bluefin-21 underwater drone and a Towed Pinger Locator (TPL-25) along with other electronic sensing devices. Days earlier, an aircraft P-8A Poseidon, the U.S. Navy's most advanced anti-submarine and aerial reconnaissance aircraft, was deployed in addition to two guided-missile destroyers. The USNS John Ericsson is supporting the two warships with fuel and logistics replenishment.
INDONESIA
The Indonesian Navy (TNI-AL) dispatched five vessels to the South China Sea. Indonesia also indicated that it will dispatch a number of maritime surveillance aircraft to the area.
SINGAPORE
Singapore was the first foreign nation to deploy in support of the SAR operation, with the Singapore Armed Forces (SAF) dispatching three military aircraft within hours of Malaysia Airlines MH370 disappearing from radar.
INDIA
India has dispatched two naval ships, a patrol vessel and an amphibious warfare ship, surface and navy ships, coast guard vessels, maritime surveillance aircraft, military transport aircraft, a naval satellite and additional assets from the Eastern Naval Command.
CAMBODIA
The Cambodian government says it has sent two ships and four helicopters to aid in the search of Malaysia Airlines Flight 370.
PHILIPPINES
The Philippine Navy deployed three patrol vessels; one aircraft is en route.
BANGLADESH
The Bangladesh government says it is using two aircraft and two frigates to search for the missing plane.
TAIWAN
Taiwan dispatched a military transport vehicle aircraft, a frigate and coast guard vessels.
AUSTRALIA
The Royal Australian Air Force (RAAF) sent two maritime patrol aircraft to assist in SAR efforts.
THAILAND
The Royal Thai Navy (RTN) has dispatched a helicopter and a patrol boat. Thailand may dispatch additional vessels and aircraft should the Malaysian government request further assistance.
UAE
UAE state media report the country has sent two aircarft to take part in the search.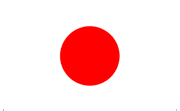 JAPAN
Japan has sent a 50-strong contingent from the Japanese Disaster Relief (JDR) team and two additional P-3 Orion aircraft.

FRANCE
Images from a French satellite,a division of its Airbus Group, reveal over 120 objects that have become the focus of an intensive search.
BRITAIN
Britain has contributed a naval hydrographic survey ship that may be able to help work out where the plane drifted based on oceanographic patterns.
SOUTH KOREA
South Korea has deployed a Korean Air Force P-3 Orion.
NEW ZEALAND
The Royal New Zealand Air Force (RNZAF) deployed a four-engine turboprop anti-submarine and maritime surveillance aircraft which departed Auckland on March 10 and is temporarily based at the RMAF base in Butterworth, Penang.
Source: Jane's Military Defense - written, compiled and created by Elizabeth Pfotzer