Fake news about the coronavirus can do real harm. Polygraph.info is spotlighting fact-checks from other reliable sources here​.
Daily Debunk
Claim: "When I got elected, I said in the first 100 days we'd get 100 million people vaccinated. I was wrong; we got 230 million vaccinated." President Joe Biden, May 3
Verdict: False
Read the full story at: Associated Press
Social Media Disinfo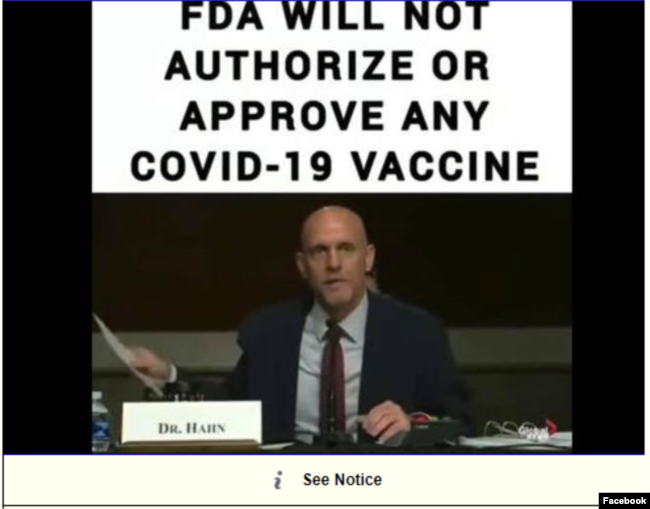 Circulating on social media: Claim that the U.S. Food and Drug Administration (FDA) will not authorize or approve any vaccine for COVID-19.
Verdict: False
Read the full story at: Check Your Fact
Factual Reads on Coronavirus
US sees COVID-19 cases decline, travel increase
COVID-19 is on the retreat, as the United States reports a significant reduction in daily cases—a signal that the country's largest vaccination push in decades is beginning to beat back the virus.
-- CIDRAP, May 3