Fake news about the coronavirus can do real harm. Polygraph.info is spotlighting fact-checks from other reliable sources here​.
Daily Debunk
Claim: COVID-19 vaccines have been designed so that recipients can transmit their inoculations.
Verdict: False
Read the full story at: Reuters
Social Media Disinfo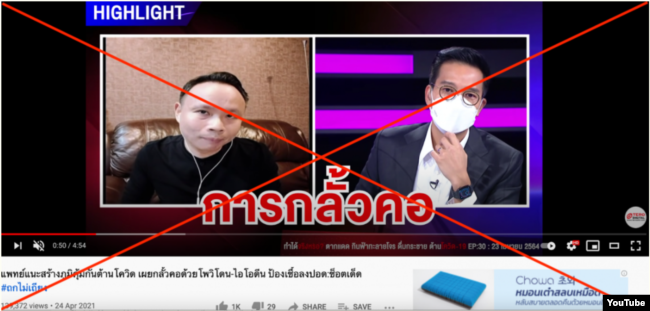 Circulating on social media: Video featuring a purported doctor claiming that gargling with an antiseptic prevents COVID-19 infection.
Verdict: False
Read the full story at: Agence France-Presse
Factual Reads on Coronavirus
India accounts for 46% of world's new COVID-19 cases, quarter of deaths
The surge of the coronavirus in India, including of a highly infectious new variant first identified there, has seen hospitals runs out of beds and oxygen, and morgues and crematoriums overflowing.
-- Reuters, May 5