Fake news about the coronavirus can do real harm. Polygraph.info is spotlighting fact-checks from other reliable sources here​.
Daily Debunk
Claim: FDA confirms first Pfizer COVID-19 vaccine dose is correlated with increased COVID-19 infections.
Verdict: False
Read the full story at: USA Today
Social Media Disinfo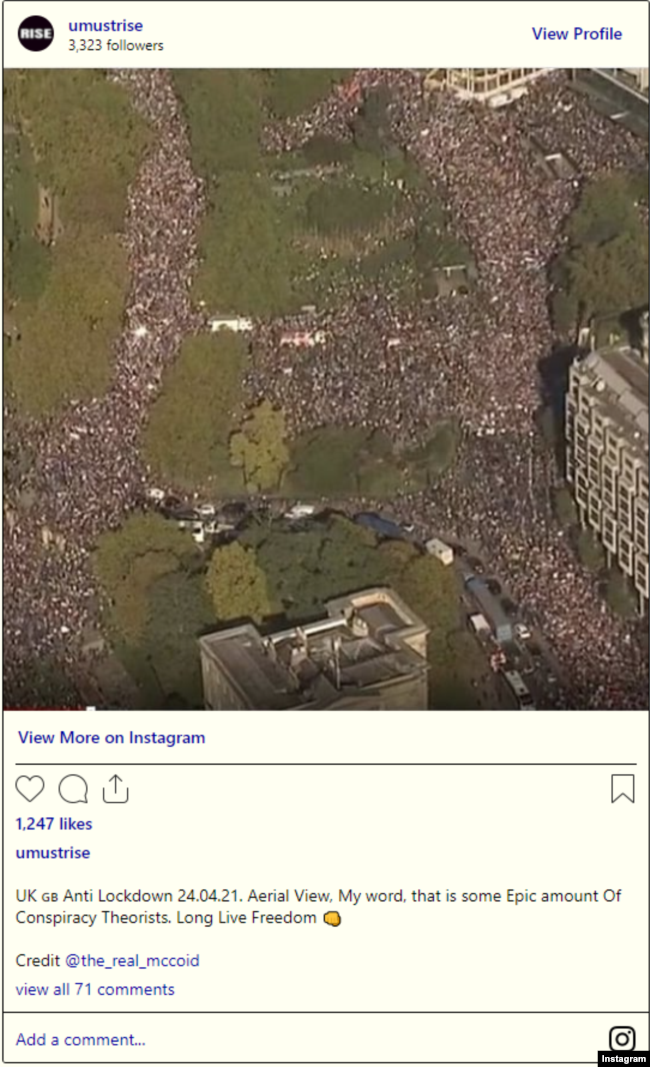 Circulating on social media: Image claiming to show thousands of people at an anti-lockdown protest in London on April 24.
Verdict: False
Read the full story at: Check Your Fact
Factual Reads on Coronavirus
Decoded: How Do Vaccines Actually Work?
Vaccines are medicines that train the body to defend itself against future disease, and they have been saving human lives for hundreds of years.
-- Scientific American, April 29