Fake news about the coronavirus can do real harm. Polygraph.info is spotlighting fact-checks from other reliable sources here​.
Daily Debunk
Claim: The Pfizer-BioNTech Covid-19 vaccine is "poison" because it contains potassium chloride - a chemical also used to stop the heart during a process of lethal injection.
Verdict: False
Read the full story at: Agence France-Presse
Social Media Disinfo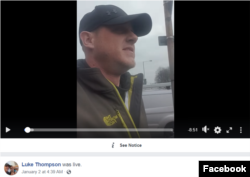 Circulating on social media: Video purporting to show UK hospital with empty A&E department, providing proof that the COVID-19 pandemic is a hoax.
Verdict: False
Read the full story at: Reuters
Factual Reads on Coronavirus

The Best Evidence for How to Overcome COVID Vaccine Fears
Social science offers valuable lessons about ways to convince those who are hesitant about the shots.
-- Scientific American, January 7​