Student Union
Everything You Need to Know about Dating an American and Having the 'Relationship Talk'
Having lived in the U.S. for two years now, I have been experienced many firsts, but none of them compare to the first I experienced last week - my first Valentine's Day. Well, the first Valentine's Day I actually got to celebrate, anyway.

It is hard to believe that my first big day romance-wise happened in a country that I am not from and with a guy who is not Chinese. But I think it just made the whole thing fun, cool and memorable.

My friends were so surprised that at 24 years old I had never had a real Valentine's Day, but I am pretty sure I am not alone (please LEAVE COMMENTS below if this year was also your first V-Day!).

Last Valentine's Day, my friend told me not to be sad that I didn't have anyone to celebrate with - when the time is right, it will exceed all your expectations. And he was right.

So let's go back to talking about the big V-Day date, and chatting about some points that I think are interesting to share.

Having "the talk"

Before V-Day this year, my boyfriend and I had been dating for a couple of months, and we were right at the point of "defining the relationship." We had a big, formal talk over dinner one night to discuss where we were in this relationship and where it should be going, and this talk basically determined if we would celebrate Valentine's Day together.

Why do Americans have these big relationship talks?

Two American girls talk about their experiences having "the talk"


Well, there are so many types of relationships in the U.S.: dating, casual dating, relationship, open relationship (this one does not make any sense to me), serious relationship, etc. It's easy to see how people could be confused about which stage they are and which stage their partners are.

Why V-Day is scary

Valentine's Day creates pressure to sort out all this confusion, and also gives people an excuse to define their relationship with certainty. Both people have to agree if they are already in or want to move into a relationship, which determines whether they do the V-Day thing together.

I was listening to On Air with Ryan Seacrest a few days ago, and a girl called in crying, saying how disappointed she felt that the guy she was dating did not take her out for Valentine's Day. The hosts said that this was normal - the guy and girl did not have the exclusivity talk to figure out where they were in the relationship, and obviously they were not on the same page. So she got hurt.

A couple of my American friends told me they would rather just be alone on V-Day, even though they are dating someone. Why? Because they are just not sure if they are ready to take the dating to another level, and they do not want to create a misunderstanding with their partner.

My own V-Day

In my case, both my date and I are very cautious and drama-free. We used this V-Day to make it official that we are only dating each other, and we got the chance to have beautiful V-Day date night at the beach.

In China, and I believe in other Asian countries as well, there is only ONE type of relationship. You are either boyfriend and girlfriend, or pure friends, so there is no chance to be confused. In other words, when it comes to V-Day, people either have it for sure, or don't even think of it. No discussion needed.

Is this the case in your country? Let me know in the comments!

Here's an example of how frustrating defining the relationship can be :)


Overall, Americans are very very cautious on the dating scene. It can sometimes take a long time for a romantic relationship to develop into an official boyfriend/girlfriend relationship. Sometimes that never happens at all. There are all kinds of different stages of relationships that foreigners need to be aware of, and some of them will always seem kind of ridiculous (like the open-relationship stuff, I am just never able to get it). But the key is that everything is talkable, and open communication is the key to navigating the relationship scene in a country that we are not originally from.
See all News Updates of the Day
Should We Rethink the College Syllabus?
Syllabi used to be an intellectual map, showing students what they could expect to learn. But academic and video game designer Ian Bogost argues that syllabi have become boring, rote and describe college policies and regulations instead of academic material. Read his argument in The Atlantic. (August 2023)
International Students Detail US Workplace Culture Shocks
International students at Michigan State University talk about workplace culture shocks in the U.S.
Sophomore Shreshta Sinha of India, who's studying computational and cognitive neuroscience, says that unlike India, the U.S. tends to stress work over education.
Read the full story here. (September 2023)
Union Support Grows Among US Graduate Students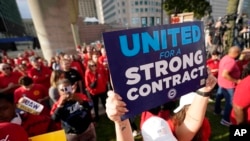 Labor unions are finding support among graduate students at U.S. colleges and universities, according to a new report.
Graduate students, upset by working conditions and pay, have held a series of organizing votes in the past two years, Times Higher Education reports. (September 2023).
Why Are Americans Less Confident in Higher Education?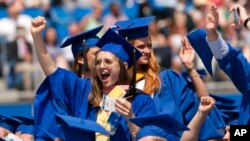 Only about 4 in 10 Americans say they have a "great deal" or "quite a lot" of confidence in higher education. Sarah Wood of U.S. News & World Report examines why and offers some solutions. (August 2023)
Research Helps Applicants Be More Competitive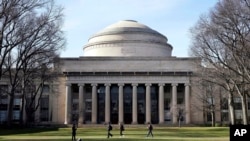 Between a third to half of all students admitted to the University of Pennsylvania and the California Institute of Technology feature high school research projects in their applications, and the MIT application even has a dedicated section for them.
Such projects can be "both a differentiator and an equalizer" in the admissions process: they can show your own individual drive and creativity, while also being accessible to students of all races and incomes. Read Janos Perczel's argument in The Hechinger Report. (August 2023)