Student Union
UPDATE: What Is Electoral College and Why Are Americans Mad At It?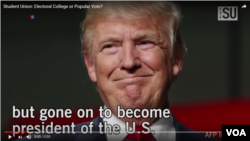 UPDATE: This story has been updated with current popular vote numbers, and the recount efforts.
What is the Electoral College? Why are some Americans so mad about it? Why didn't Hillary Clinton win when she received a larger number of votes than Donald Trump?
Even President-elect Donald Trump's opinions on this American institution have changed over the years:
Calls for Recounts in Three Major States
As of Nov. 29,
CNN's
popular vote count stands at:
Clinton: 64,469,963
Trump: 62,379,366
Jill Stein, the Green Party Candidate, has successfully funded recounts in Wisconsin and Pennsylvania, and plans on funding one in Michigan (which has
just
been declared for Trump). The Stein campaign is not doing this to help Clinton, and instead
says
it is an "Effort to ensure the integrity of our elections."
Clinton campaign lawyer Marc Erik Elias said in a
Medium
post that the campaign does plan on participating in the Wisconsin recount, "In order to ensure the process proceeds in a manner that is fair to all sides."
This is what Trump had to say on the matter:
Electoral College History
The Electoral College was established in 1787, "As a compromise between election of the President by a vote in Congress and election of the President by a popular vote of qualified citizens," according to the
National Archives and Records Administration
.
There are 538 total electors. A candidate must win at least 270 to become the next president. Electors are assigned to states according to the number of representatives the state has in Congress, plus two for the senators, says the
National Archives and Records Administration
.
For example, Ohio has 18 electoral votes. This means that the state of Ohio has 16 Representatives, plus two electors for the Senators.
The current 2016 electoral map looks like this.
Only
four presidents
before President-elect Trump have lost the popular vote but won the Electoral College. According to the
Times-Picayune
of New Orleans, the last time this happened was in 2000 in the race between Al Gore and George W. Bush. Gore won the popular vote; Bush became president.
Many Americans are not happy with the way the system works. In a
Change.org
petition, over 4 million Americans are calling for the Electoral College to make Hillary Clinton the president on December 19, when the electoral college cast their ballots.
This plan would rely heavily on "faithless electors," who
FairVote
said are, "members of the electoral college who, for whatever reason, do not vote for their party's designated candidate."
Trump mentioned the popular vote on Twitter.
Unless the Electoral College breaks
precedent
in a large way, it is unlikely that the election results will be changed December 19.
Leave a comment, and join the conversation on our Facebook page, thanks!
See all News Updates of the Day
Federal Student Aid Application in US is Changing
Every year, most American college students fill out the Free Application for Federal Student Aid. It determines how much need-based assistance you can receive and is also important for many scholarships, grants and other opportunities.
Now, the format is being simplified, as Cheryl Winokur Munk of The Wall Street Journal explains. (August 2023)
ChatGPT Isn't a Good Research Assistant, Yet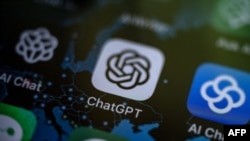 In the Chronicle of Higher Education, Maggie Hicks writes that ChatGPT frequently invents sources, causing headaches for librarians asked to find them, and getting students in trouble when they don't learn how to track down information themselves.
With scholars willing to cut corners to get papers published faster, academia could fall prey to a "complicated web of lies," as one researcher put it. (August 2023)
Biden Administration Releases Official Guidelines on Affirmative Action
The U.S. Supreme Court recently struck down race-based affirmative action, but colleges have struggled to implement the ban. The new guidelines stress that affirmative action is now illegal but that there are other ways for schools to diversify their student bodies. Read the explainer from Liam Knox of Inside Higher Ed. (August 2023)
Check Out These Lesser-known Scholarships Available to International Students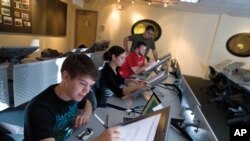 Most students looking to study in the United States are already familiar with prospects for financial aid, but there are some lesser-known scholarships available.
The Times of India has compiled a listing of scholarships — many offered by individual schools — that can benefit students from other countries. (August 2023).
Despite Challenges, Afghan Refugee Students in the US Are Thriving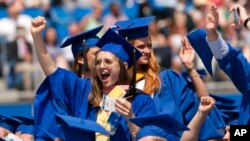 Two years after the Taliban took Kabul, Karin Fischer of the Chronicle of Higher Education profiles a group of Afghan women at the University of Delaware who fled Kabul.
After learning English, mastering U.S. cultural norms and surviving the trauma of separation from their families, these students are now mentoring other new arrivals. (August 2023)