Student Union
Film Asks If SAT Tests Fail or Help Students
If the Twitter hashtag #SAT is any indication, the four-hour standardized Scholastic Aptitude Test – mandatory for almost every U.S. college applicant – is not beloved.
Students and parents worldwide bemoan the test that most colleges use as a measurement for an applicant's aptitude, abilities or intelligence.
But one parent explores the lengths students and parents go to to score well on the SAT in the documentary "The Test and the Art of Thinking," premiering April 27.
"What's interesting is Carl Brigham, who created the SAT, later on wrote a number of articles debunking his original premise that these certain psychological quizzes had the authority that he originally thought," Michael Arlen Davis, the director of the film, told VOA.
"But it hasn't stopped, it never really stopped in its tracks the sort of notion of IQ."
Students interviewed in the documentary discuss maintaining their sense of self-worth and asserting their own intelligence, despite how their IQ looks on paper in the form of SAT scores.
For international students, who want to study in the United States but have not been exposed to the testing style of the SAT, the test score requirement for college applications can be even more daunting.
"I took the exam twice," Sohini Mukherjee, a high school student in West Bengal, India, told VOA. "I would say my first score was very bad because I was completely laid back with my test and I didn't prepare as I should have done."
After her first test, which she drove two hours to take, Mukherjee realized that she needed to study a lot more to familiarize herself with the format of the test.
A number of SAT tutoring services have opened offices in various parts of the world to cater to these students. One such company is Think Tank learning - a company that boasts a money-back guarantee if you don't get into your desired Ivy League after a year of its courses, headquartered in L.A., but with bureaus in Shanghai and Beijing.
"Some tutors...have established overseas offices because they encounter students who have never seen anything like the SAT or the ACT. That tutoring is even more important if you're overseas then if you're in the U.S. because it's style – I think the tests almost have a certain language, a certain code," Davis said.
But for students like Mukherjee, who lives two hours from her state's capital, tutors are not an option, and she feels her regular studies do not prepare her for the skills required on the SAT.
"I had to self teach myself many concepts which were never ever taught by my teachers. So that is another challenging point of taking the SAT – self teaching," she said.
In the past decade or so, a number of colleges have declared themselves "test-optional," meaning that applicants could choose whether or not to share test scores with potential schools depending on whether they felt they accurately represented them.
"By our calculation, we think there are somewhere in the 220 colleges and universities that are four year colleges," Davis said.
Of the class of 2017, 1.8 million students worldwide took the SAT. The test remains a crucial element in most college applications, even though many students say they don't feel their scores accurately represent them.
Davis said the goal of the documentary was not necessarily to do away with test score requirements for college applications, but to impart information on parents and students disheartened by their scores.
"So if you're a student and you're perplexed by this test and you don't do well on it or as well as you'd like to," Davis said, "you have a lot of company."
See all News Updates of the Day
Top Things International Students Need for Study Abroad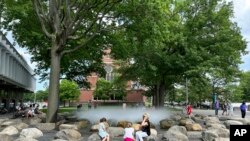 The Hindustan Times breaks down essentials that international students will need before they leave home. They include official travel documents, health insurance and plans to attend student orientation sessions. Read the full story here. (October 2023)
International Student Says New Culture Can Unlock New Perspectives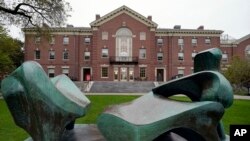 Alba Sinusia Lozano, a Spaniard studying at Auburn University in the U.S. state of Alabama, writes about adapting to a new culture in this column from The Auburn Plainsman student newspaper. (October 2023)
International Student Finds Forging New Life Tough but Rewarding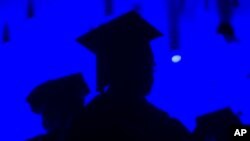 Kaitlynne Rainne, a student from Belize studying at Savannah College of Art and Design in the U.S. state of Georgia, writes about her experiences for the website Her Campus.
Studying abroad, she writes, has been "life-changing and the best thing I could've done for my future." Read her piece here. (October 2023)
US Schools With Highest International Student Admission Rates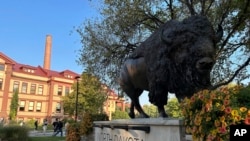 US News & World Report says the average rate of acceptance for international students at U.S. schools is around 42%.
Here, the magazine looks at schools with the highest admission rates, with at least one with a 98% admission rate. (October 2023)
Brazilian Studying in US Reflects on Her First Month on Campus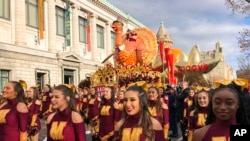 Julia Rabelo, a Brazilian studying in the U.S. state of Texas, has spent a month on campus, and she says she's learned a lot.
Here, she offers her top tips for students looking to study in the U.S. They include getting involved in campus organizations, keeping in touch with loved ones at home and remembering to have fun. (October 2023)