Student Union
Bill Aims to Protect Intellectual Property on Campuses
A bipartisan bill has been introduced to prevent foreign competitors such as China from stealing U.S. intellectual property developed at U.S. colleges and universities.
The Safeguarding American Innovation Act introduced Thursday by Senators Rob Portman, a Republican from Ohio, and Democrat Tom Carper from Delaware aims to protect university-led research from theft.
The bill includes provisions to standardize the federal grant process and to strengthen visa exchange programs by implementing safeguards of foreign nationals seeking access to sensitive technologies.
The senators based their legislation on their 2019 report that asserts that American taxpayers have unknowingly contributed to the rise of the Chinese economy and military through China's "talent recruitment" tactics.
The report states that the Chinese government has been recruiting scientists and researchers to transfer intellectual property developed by U.S. colleges and universities to China. In a recent high-visibility case, a Harvard professor was charged with lying about receiving millions in funding from Chinese research agencies and not reporting it properly.
Portman and Carper – chairman and ranking member of the permanent subcommittee on investigations, respectively – received support from research universities for their proposed legislation.
This bill "will strengthen the security and integrity of our nation's scientific and research enterprise, something we at Ohio State take very seriously," said Morley O. Stone, senior vice president for research at Ohio State University in Columbus.
"Wright State University, as a productive research institution, strongly supports this legislation to ensure the protection of U.S. research and intellectual property against theft," said Sue Edwards, president of Wright State University in Dayton, Ohio.
One observer of the IP discussion said the U.S. should stay ahead of competitors.
"America could prevail through ingenuity and determination," commented Josh Malone on IPWatchdog.com. "If we increase the rate of innovation, we could constantly pump out superior technologies and stay ahead."
A self-described independent inventor using the handle Ternary commented that an improved patent system in the U.S. would spark innovation here.
"I am less worried about Chinese theft of my IP rights than the extraordinary difficulties and costs to establish my valid IP rights here," Ternary said. "We are our own worst enemy."
Others voiced concerns that the bill will interfere with scientific collaboration with other countries.
"Will the Safeguarding American Innovation Act end up being a bill to protect research and innovation on US campuses or a bill that will harm American science collaboration and economic interests?" tweeted Jordan LaCrosse, a lobbyist on Capitol Hill.
See all News Updates of the Day
US Schools With Highest International Student Admission Rates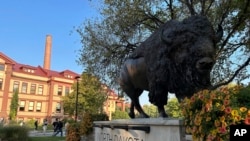 US News & World Report says the average rate of acceptance for international students at U.S. schools is around 42%.
Here, the magazine looks at schools with the highest admission rates, with at least one with a 98% admission rate. (October 2023)
Brazilian Studying in US Reflects on Her First Month on Campus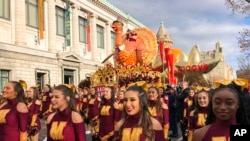 Julia Rabelo, a Brazilian studying in the U.S. state of Texas, has spent a month on campus, and she says she's learned a lot.
Here, she offers her top tips for students looking to study in the U.S. They include getting involved in campus organizations, keeping in touch with loved ones at home and remembering to have fun. (October 2023)
More than 200,000 Students Just Got Into College – Without Applying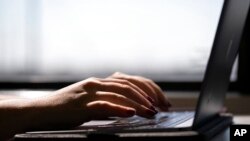 The Common Application, the largest application system in the U.S., automatically admitted the students based on their reported grades. The goal is to ease stress for students and fill seats. Nick Anderson has more in The Washington Post. (November 2023)
ACT Scores Have Fallen for Sixth Year in a Row
The ACT is one of two commonly used college admissions tests in the U.S. Scores have fallen year over year and are now at their lowest level in 30 years. The pandemic made students less ready for college, but the trend predates it. Joseph Pisani of The Wall Street Journal has more. (October 2023)
Do US News College Rankings Exclude International Students?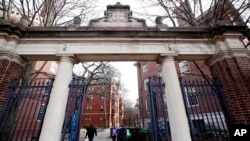 The rankings are the most popular in the U.S., but the rankings have changed their methodology amid recent criticism. Two professors, Ryan Allen and Tomoko Takahashi, argue that this new system is unfair to international students. It fails to capture their earnings after graduation and excludes them from its list of first-generation students. Weigh their arguments for yourself in Inside Higher Ed, (October 2023)