Student Union
US Universities Roll Out COVID Spit Tests
A recently approved rapid saliva test for COVID-19 is already being used on college campuses across the United States.
Also called spit tests, they produce results in less than 24 hours, cost about $10, and are less invasive than the standard swab that is placed deep into the nose.
Yale University School of Public Health in Connecticut partnered with the National Basketball Association (NBA) and the National Basketball Players Association in June, the school said, to devise the test, called SalivaDirect.
"Direct saliva testing can address bottlenecks of time, cost and supplies," said Dr. Martin Burke, a chemistry professor who helped design a saliva test at the University of Illinois in collaboration with Yale University.
"Once somebody is infected, the amount of virus in their system can rise very rapidly. Unless we have a test that can give them results very quickly, by the time somebody finds out they are infected, they will have spread the virus," said Rebecca Lee Smith, a professor of pathobiology on the Illinois University website.
"The faster we can notify people, the faster we can stop the spread," Smith said.
At the University of South Carolina, officials say they will test thousands of students and employees daily for COVID-19, with no limit on frequency. The simpler test is advised for those without symptoms. Those with flu-like symptoms like fever are advised to get a nasal swab test.
Colleges and universities across the U.S. have grappled with how to teach classes during the COVID-19 pandemic. Infected younger people have been less impacted by the virus than older people but are seen as asymptomatic spreaders.
Now that the fall semester for many U.S. schools is under way, school officials are seeking ways to manage the spread of infection while maintaining curriculum. While many initially said they would bring students back to campus for classes, and many students have moved back to their college towns, more and more are going to online-only programs.
Contributing to the academic effort to control the pandemic, Davidson College in North Carolina created the College Crisis Initiative, which tracks coronavirus cases, university responses, and subsequent innovation.
Of nearly 3,000 colleges and universities in the U.S., 784 are conducting classes primarily online, 584 are primarily in person, 460 are a hybrid or combination of the two, and 718 remain undecided, according to Davidson.

See all News Updates of the Day
Union Support Grows Among US Graduate Students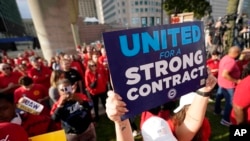 Labor unions are finding support among graduate students at U.S. colleges and universities, according to a new report.
Graduate students, upset by working conditions and pay, have held a series of organizing votes in the past two years, Times Higher Education reports. (September 2023).
Why Are Americans Less Confident in Higher Education?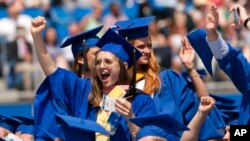 Only about 4 in 10 Americans say they have a "great deal" or "quite a lot" of confidence in higher education. Sarah Wood of U.S. News & World Report examines why and offers some solutions. (August 2023)
Research Helps Applicants Be More Competitive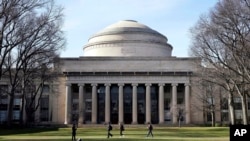 Between a third to half of all students admitted to the University of Pennsylvania and the California Institute of Technology feature high school research projects in their applications, and the MIT application even has a dedicated section for them.
Such projects can be "both a differentiator and an equalizer" in the admissions process: they can show your own individual drive and creativity, while also being accessible to students of all races and incomes. Read Janos Perczel's argument in The Hechinger Report. (August 2023)
Chinese Students Abroad Face 'A Tale of Two Fears'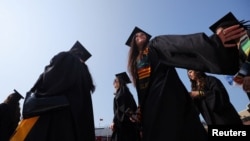 An op-ed in Politico argues that Chinese international students are often reluctant to discuss their country's politics. They suggest two reasons. First, they fear punishment for themselves or their families by the Chinese Communist Party. Second, as anti-Chinese sentiments surge in many countries, they worry about discrimination.
Read the piece by Jianyi Yang and Leslie Fu. (September 2023)
Racial Diversity at Johns Hopkins Could Be in Trouble
Johns Hopkins University, a prestigious research institution in Baltimore, Maryland, boosted its racial diversity by expanding outreach and financial aid, as well as getting rid of "legacy" admissions — those admitted because they have a relative who previously attended the school. However, the U.S. Supreme Court banned affirmative action in college and university admissions earlier this year. Now Johns Hopkins, and other schools, must find a way forward. Susan Svrluga and Nick Anderson report for The Washington Post. (August 2023)