Student Union
US Youth Vote of Color Highest for Democrats
While the 2020 U.S. presidential election remains undecided, data show that the youth vote— specifically youth of color — in most states widely supported Democratic candidate Joe Biden.
Citing data compiled by the National Election Poll exit polls and AP VoteCast data from the Associated Press, the youth vote in key states the morning after Election Day was:
Pennsylvania: Youth made up 14% of the vote and supported Biden by +23.
Michigan: Youth made up 15% of the vote and supported Biden by +29.
North Carolina: Youth made up 16% of the vote and supported Biden by +16.
Georgia: Youth made up 21% of the vote and supported Biden by +15.
Wisconsin: Youth made up 14% of the vote and supported Biden by +27.
Arizona: Youth made up 17% of the vote and supported Biden by +28.
Highlighting Georgia
"Notable is the youth share of the vote in Georgia — the highest of any state for which we have data — which nearly matches the percentage of eligible young voters in the electorate," reported the Center for Information and Research on Civic Learning and Engagement (CIRCLE) at Tufts University in Medford, Massachusetts.
CIRCLE cited youth voters of color as part of the increased energy among 18-to-29-year olds.
Young people of color were more likely to support Biden, while white youth lent more support to President Donald Trump, CIRCLE reported.
For example, in Arizona, 71% of Latino youth said they cast votes for Biden vs. 54% of whites voting for Biden, CIRCLE reported.
"Young Latinos were 17 percentage points more likely to support Biden than white youth," CIRCLE stated.
In North Carolina and Georgia, 90% or more of Black youth voted for Joe Biden, while white youth supported Trump.
"Young voters of color were also incredibly influential in Texas," although the electoral college votes for that state went to Trump, CIRCLE stated. "Black youth supported Biden over Trump, 91% to 8%."
"Latino youth supported Biden 73% to 25%. Meanwhile, young white voters in Texas preferred Trump: 51% to 45%."

See all News Updates of the Day
Research Helps Applicants Be More Competitive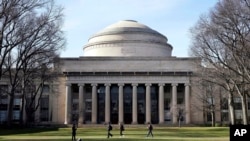 Between a third to half of all students admitted to the University of Pennsylvania and the California Institute of Technology feature high school research projects in their applications, and the MIT application even has a dedicated section for them.
Such projects can be "both a differentiator and an equalizer" in the admissions process: they can show your own individual drive and creativity, while also being accessible to students of all races and incomes. Read Janos Perczel's argument in The Hechinger Report. (August 2023)
Chinese Students Abroad Face 'A Tale of Two Fears'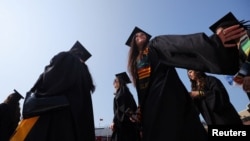 An op-ed in Politico argues that Chinese international students are often reluctant to discuss their country's politics. They suggest two reasons. First, they fear punishment for themselves or their families by the Chinese Communist Party. Second, as anti-Chinese sentiments surge in many countries, they worry about discrimination.
Read the piece by Jianyi Yang and Leslie Fu. (September 2023)
Racial Diversity at Johns Hopkins Could Be in Trouble
Johns Hopkins University, a prestigious research institution in Baltimore, Maryland, boosted its racial diversity by expanding outreach and financial aid, as well as getting rid of "legacy" admissions — those admitted because they have a relative who previously attended the school. However, the U.S. Supreme Court banned affirmative action in college and university admissions earlier this year. Now Johns Hopkins, and other schools, must find a way forward. Susan Svrluga and Nick Anderson report for The Washington Post. (August 2023)
Enrollments Are Down, Budgets Are Tight; One College's Answer: Pizza-Carrying Robots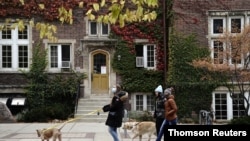 To cut costs, many colleges, including the University of Wisconsin-Madison, are using robots to deliver food in dining halls and at sports games. Students can order food with an app, and the robot will deliver it to them.
According to the robot's manufacturer, 64% of students surveyed say the service has kept them from skipping meals. Lauren Coffey of Inside Higher Ed has more. (August 2023)
What's It Like to Come to America as an Undergraduate?
Many thousands of international students come to study at American universities and colleges each year. VOA's Laurel Bowman met four students who have just landed at campuses in the Washington area. Camera — Adam Greenbaum and Saqib Ul Islam.