A father of six.
A mother of three who fled persecution in Iran for the safety of the United States and an eventual home in southern California.
A woman who fled Vietnam at age 8 with her mother for a better life in America.
An Eritrean immigrant who arrived in California 15 years ago to escape violence in his homeland.
These are the brief profiles gathered by the Los Angeles Times of 14 people killed Wednesday by a man and a woman with suspected links to Islamist extremists.
Robert Adams, 40
An environmental health specialist for San Bernardino County who inspected food facilities and swimming pools. He was also a husband who married his high school sweetheart, and the father of a 20-month-old daughter.

Isaac Amanios, 60
A husband and father who tutored his three children with their school work. His wife works as a registered nurse at a nearby medical center. "No where is safe," his grieving brother later told reporters.


Bennetta Betbadal, 46
A mother of three who at age 18 fled Iran with relatives to escape what her family described as the persecution of Iranian Christians that followed the 1979 Islamic revolution. With a degree in chemistry, a family spokesman said she headed a team of restaurant inspectors.
Harry Bowman, 46
A visiting former employee who went on to study national security and terrorism. His mother, seeking privacy for her family, said he had two daughters. She said a package seen by reporters on her son's doorstep near the crime scene contained Christmas presents. The postage was $44.95.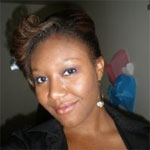 Sierra Clayborn, 27
A 2010 graduate of a nearby university, she wrote last month on Facebook of her new life "that God so graciously gave me." A relative later asked for public support to "help my family raise money to give my sister Sierra Clayborn a proper memorial so we can preserve her memory."
Juan Espinoza, 50
The youngest of 13 children, the health inspector immigrated from Mexico to California in his 20s and attended college at California State-San Bernardino. He is survived by his wife and two children. A niece said the shooters "took away a piece of heart of everyone who surrounded him with love and respect."
Aurora Godoy, 26
An office assistant for the county's department of public health, Godoy had joined her co-workers for a staff meeting Wednesday when gunfire erupted. Her husband later praised her as a devoted mother of a one-year-old son. "It was all about him," he said of the mother and the baby.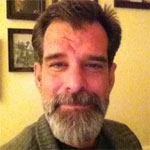 Shannon Johnson, 45
Divorced and preparing to re-marry, his bride-to-be said Johnson drove tractor-trailer truck for about a decade before finishing college and settling down. She said he began working in public health in 2005 and loved the department for its diversity. "He said it was like working in the United Nations."
Larry Daniel Kaufman, 42
Described as a free spirit, he operated a coffee shop in the complex where the attacks occurred. His partner, who trains developmentally disabled clients, said he and other of Kaufman's loved ones waited nearly a full day for police to positively identify the body, after early reports that Kaufman had been wounded.
Damien Meins, 58
Senior government employee Juan Perez described Meins, a health department employee and former teacher, as "a bright light" that had been "extinguished from our world in a most tragic way. I will always remember Damien as a caring, jovial man," he said.

Tin Nguyen, 31
Nguyen was 8 when her mother fled Vietnam with her child and her maternal grandparents. A graduate of a local university with a degree in health sciences, she was part of an extended family that dined together every Sunday. She planned to marry in 2017.

Nicholas Thalasinos, 52
Friends recall him as someone always willing to help out. A Messianic Jew, Thalasinos worked closely with shooting suspect Syed Rizwan Farook. Thalsinos' wife said the two worked well together and that her husband never mentioned that his co-worker had extreme views.
Yvette Velasco, 27
One of four daughters, Velasco's family described her as "full of life and love by all who knew her." She had worked as a health inspector since 2014, her family said in a statement. We "are still processing this nightmare," the statement said.

Michael Raymond Wetzel, 37
A father of six children from two marriages, Wetzel was described by a family friend as someone who loved babies, who also served as a volunteer soccer coach for five-year-old girls. "He was super tall, and the littlest of girls thought he was a giant," said friend Arlene Arenas, whose daughter played on the team.