Student Union
What Colleges Have American Lawmakers Attended?
See all News Updates of the Day
Should We Rethink the College Syllabus?
Syllabi used to be an intellectual map, showing students what they could expect to learn. But academic and video game designer Ian Bogost argues that syllabi have become boring, rote and describe college policies and regulations instead of academic material. Read his argument in The Atlantic. (August 2023)
International Students Detail US Workplace Culture Shocks
International students at Michigan State University talk about workplace culture shocks in the U.S.
Sophomore Shreshta Sinha of India, who's studying computational and cognitive neuroscience, says that unlike India, the U.S. tends to stress work over education.
Read the full story here. (September 2023)
Union Support Grows Among US Graduate Students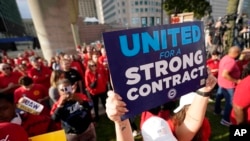 Labor unions are finding support among graduate students at U.S. colleges and universities, according to a new report.
Graduate students, upset by working conditions and pay, have held a series of organizing votes in the past two years, Times Higher Education reports. (September 2023).
Why Are Americans Less Confident in Higher Education?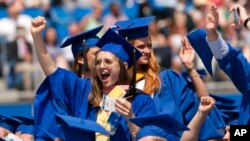 Only about 4 in 10 Americans say they have a "great deal" or "quite a lot" of confidence in higher education. Sarah Wood of U.S. News & World Report examines why and offers some solutions. (August 2023)
Research Helps Applicants Be More Competitive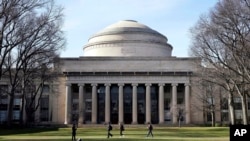 Between a third to half of all students admitted to the University of Pennsylvania and the California Institute of Technology feature high school research projects in their applications, and the MIT application even has a dedicated section for them.
Such projects can be "both a differentiator and an equalizer" in the admissions process: they can show your own individual drive and creativity, while also being accessible to students of all races and incomes. Read Janos Perczel's argument in The Hechinger Report. (August 2023)