Fake news about the coronavirus can do real harm. Polygraph.info is spotlighting fact-checks from other reliable sources here​.
Daily Debunk
"Fact-check: Does a New Study Give Evidence that the Coronavirus Was Made In a Lab?", Newsweek, September 15.​
Social Media Disinfo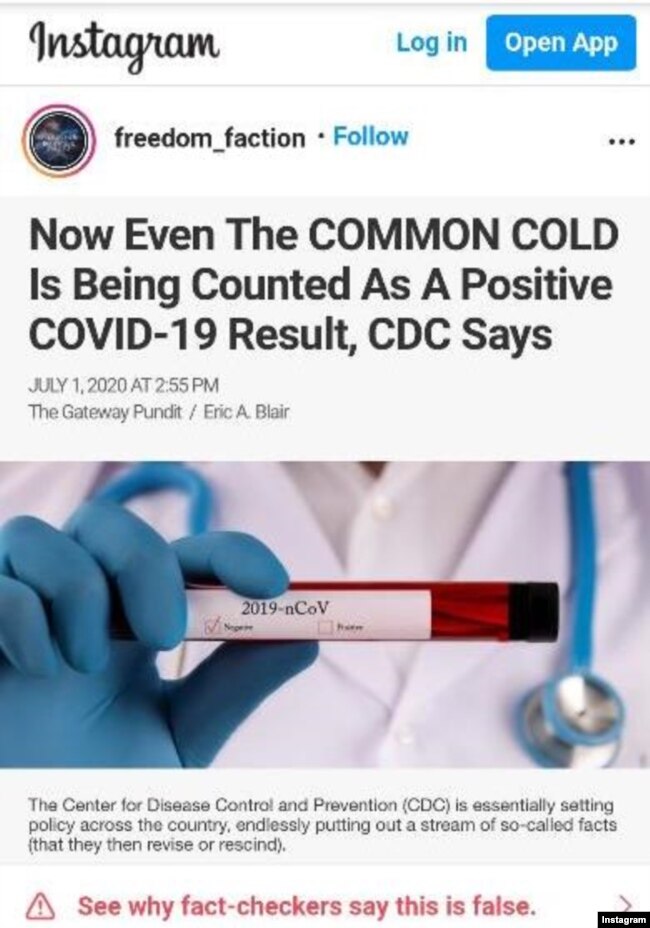 Circulating on social media: Claim that the U.S. government's Centers for Disease Control and Prevention (CDC) said that the common cold can cause a positive COVID-19 test result.
Verdict: False
Read the full story at: CheckYourFact.com
Factual Reads on Coronavirus
New report says Covid-19 pandemic has caused historic setbacks in global health
A new report paints a bleak picture of the far-ranging impact of the Covid-19 pandemic.
-- Stat, September 14