Student Union
Health Check: Vaccinations International Students Need for the US
Telangana Today, an Indian news outlet, has a rundown on the immunizations international students must receive to study in the U.S.
"Vaccination is mandatory for students of all levels, including undergraduates, graduates, and doctoral candidates, regardless of their residential status," the story notes. Get the full list here. (August 2023)
See all News Updates of the Day
Federal Student Aid Application in US is Changing
Every year, most American college students fill out the Free Application for Federal Student Aid. It determines how much need-based assistance you can receive and is also important for many scholarships, grants and other opportunities.
Now, the format is being simplified, as Cheryl Winokur Munk of The Wall Street Journal explains. (August 2023)
ChatGPT Isn't a Good Research Assistant, Yet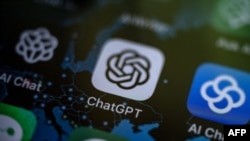 In the Chronicle of Higher Education, Maggie Hicks writes that ChatGPT frequently invents sources, causing headaches for librarians asked to find them, and getting students in trouble when they don't learn how to track down information themselves.
With scholars willing to cut corners to get papers published faster, academia could fall prey to a "complicated web of lies," as one researcher put it. (August 2023)
Biden Administration Releases Official Guidelines on Affirmative Action
The U.S. Supreme Court recently struck down race-based affirmative action, but colleges have struggled to implement the ban. The new guidelines stress that affirmative action is now illegal but that there are other ways for schools to diversify their student bodies. Read the explainer from Liam Knox of Inside Higher Ed. (August 2023)
Check Out These Lesser-known Scholarships Available to International Students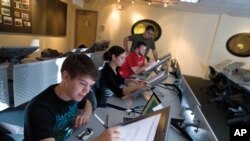 Most students looking to study in the United States are already familiar with prospects for financial aid, but there are some lesser-known scholarships available.
The Times of India has compiled a listing of scholarships — many offered by individual schools — that can benefit students from other countries. (August 2023).
Despite Challenges, Afghan Refugee Students in the US Are Thriving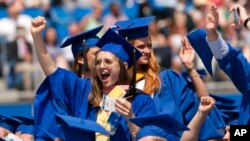 Two years after the Taliban took Kabul, Karin Fischer of the Chronicle of Higher Education profiles a group of Afghan women at the University of Delaware who fled Kabul.
After learning English, mastering U.S. cultural norms and surviving the trauma of separation from their families, these students are now mentoring other new arrivals. (August 2023)