Student Union
Parents, Resist the Urge to Write Your Child's College Application Essay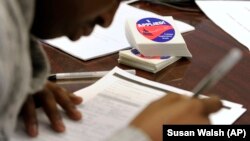 As young people apply to colleges and universities, many point to their parents as the main influence on their decision, says an admissions officer who works with international students.
"Even when the students are appearing like they don't want to listen to their parents, they clearly are," says Ffiona Rees, a senior associate director of international admissions at the University of California-Los Angeles.
"And so, it's important for the parents to be supportive of the students."
Students look to their parents for all kinds of advice, she says, including where to apply and what to study. But while helping, Rees notes that parents should heed a few guidelines.
First, although parents may have attended a university in the United States, they should understand that schools and admissions policies have changed in the past 20 years. Working with the future college student can strengthen the student-parent relationship in researching the requirements.
Parents should be fully invested: Rees says she observed a parent repeatedly leave an admissions informational meeting to take phone calls. The parent may have missed important information, she said, and more importantly, have given the impression of not caring about the student's interest in that school.
"It's really important that the parents take the time to tell their child how proud they are of them," Rees says. "And to tell them that you love them no matter what.
"Because the students need to hear that. We forget that, while they're young adults, they're still only usually 17, 18 years old and they need to hear that from their parents."
Parents also need to be honest, she says. While encouraging their children to strive for the best schools, they need to know that limits exist in the college search.
For example, will finances restrict their choices? Rees says parents must tell their children exactly how much money will be provided for their undergraduate education.
What about distance? Rees says she once received a phone call from parents who were unhappy that a school a long distance away had accepted their child. They had never discussed location with the student, thinking the application would not be successful. Rees says it is important for parents to voice their concerns — without being demanding — before the student files an application.
Making these decisions is an important part of becoming an adult, Rees says.
Having the independence to present themselves accurately and honestly is also important. While parents may feel the urge to help their children write an essay or fill out a form, they should resist, Rees advises. She says meeting deadlines and taking responsibility for admissions are invaluable lessons. Schools demand an applicant author his or her essays.
Finally, Rees says, most students will likely be rejected by at least one college or university. Parents, she says, can greatly help their children move beyond rejection in a healthy way.
"It's much like when you have a toddler and they fall down," she says. "If you rush to them and say, 'Oh, you must be hurt. Are you OK?' the child is going to react accordingly. If … you say, 'You're fine! Get up, off we go,' then your child is also going to react accordingly. ... They will get some letters of denial. They are not personal rejections, and it is important that you help to remind your child that they are still a good person."
See all News Updates of the Day
Are International Students a Benefit or a Loss for Source Countries?
India recently became the world's most populous country, and 25% of the world's population under the age of 25 live there. Unsurprisingly, it's one of the biggest sources of international students in the Western world. But India's government questions the value of this "one-way traffic," arguing that the country loses valuable talent and should be attracting international students of its own. One member of India's Economic Advisory Council said there are "too many university campuses on the planet," since digital education is cheaper and more sustainable. Read the analysis from Viggo Stacey, editor of The PIE. (April 2023)
India, China See Changes in Number of Students Studying in US
Are International Graduate Students and Admissions Departments Seeing Eye-to-Eye?
Not exactly, according to a new survey of the two groups conducted by the Association for Graduate Enrollment Management (NAGAP). Compared to students, the managers overestimated the difficulty of the application, while underestimating how hard it is for students to find the "best fit" school for them. Maureen Manning summarizes the findings for The PIE News. (May 2023)
Is It Time for the US to Offer 3-Year Undergraduate Degrees?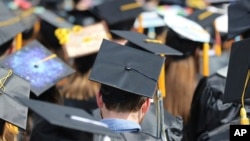 In many countries, undergraduate degrees focus on one area of study and take three years. But in the U.S., students are expected to take a series of courses across the arts and sciences before they choose their major. This process is supposed to take four years, though many students need more time. An op-ed in Inside Higher Ed reviews the history of the three-year degree, and argues that U.S. students would save money, get better grades and receive better teaching under such a system. Lou Matz offers an argument in Inside Higher Ed. (May 2023)
Eastern Michigan International Student Group Back on Track After Pandemic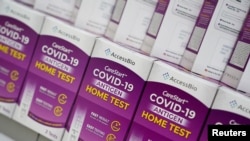 The Eastern Michigan University International Student Association has revved up, increasing its community involvement as the coronavirus pandemic wanes. EMU Today, a university publication, writes that recent activities include a cultural talent show, a clothing drive for local community shelters and an event that highlighted food from around the world. (May 2023)