Student Union
Arkansas Professor Accused of Not Disclosing Ties to China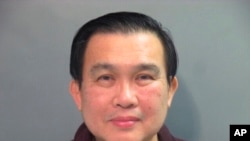 The University of Arkansas has suspended an electrical engineering professor without pay after he was arrested on an allegation that he failed to disclose that he had close ties with the Chinese government and Chinese businesses.
Simon S. Ang, 63, of Fayetteville, Arkansas, was arrested Friday on a wire fraud count after failing to make the disclosure on an application for a NASA grant, according to a statement Monday from the FBI and U.S. Attorney's Office in Little Rock, Arkansas.
A federal complaint says such materially false representations to NASA and to the university led to numerous wire messages that facilitated a scheme to defraud. A university spokeswoman said the school suspended Ang and is cooperating with federal investigators.
Ang remained in the Washington County Detention Center in Fayetteville without bond. Jail records do not list an attorney for the professor. If convicted, Ang could be sentenced to 20 years in prison.
The FBI has been contacting colleges and universities across the country as it tries to stem what American authorities portray as the wholesale theft of technology and trade secrets by researchers tapped by China.
The breadth and intensity of the campaign emerges in emails The Associated Press obtained through records requests to public universities in 50 states.
The emails underscore the extent of U.S. concerns that universities, as recruiters of foreign talent and incubators of cutting-edge research, are particularly vulnerable targets.
See all News Updates of the Day
Brazilian Studying in US Reflects on Her First Month on Campus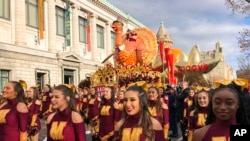 Julia Rabelo, a Brazilian studying in the U.S. state of Texas, has spent a month on campus, and she says she's learned a lot.
Here, she offers her top tips for students looking to study in the U.S. They include getting involved in campus organizations, keeping in touch with loved ones at home and remembering to have fun. (October 2023)
More than 200,000 Students Just Got Into College – Without Applying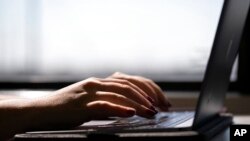 The Common Application, the largest application system in the U.S., automatically admitted the students based on their reported grades. The goal is to ease stress for students and fill seats. Nick Anderson has more in The Washington Post. (November 2023)
ACT Scores Have Fallen for Sixth Year in a Row
The ACT is one of two commonly used college admissions tests in the U.S. Scores have fallen year over year and are now at their lowest level in 30 years. The pandemic made students less ready for college, but the trend predates it. Joseph Pisani of The Wall Street Journal has more. (October 2023)
Do US News College Rankings Exclude International Students?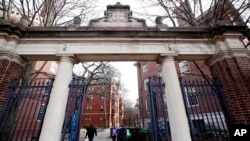 The rankings are the most popular in the U.S., but the rankings have changed their methodology amid recent criticism. Two professors, Ryan Allen and Tomoko Takahashi, argue that this new system is unfair to international students. It fails to capture their earnings after graduation and excludes them from its list of first-generation students. Weigh their arguments for yourself in Inside Higher Ed, (October 2023)
Anti-China 'Foreign Interference' Bills Could Harm Academic Cooperation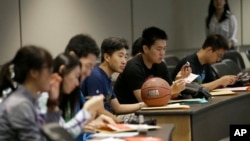 The proposed Disclose GIFTS Act would introduce tougher disclosure rules for universities receiving gifts or contracts from foreign countries. Academic infiltration and espionage from China is a serious concern, but critics say the bill, if signed into law, will harm Chinese international students. Sophie Hogan outlines the situation for The PIE News. (October 2023)