Student Union
COVID-19, Race, Climate Change Dominate Youth Vote Issues
Health care and racism dominate the issues important to young people in the presidential election, according to poll trackers.
Climate change is also among the top three issues to young voters, the Center for Information and Research on Civic Learning and Engagement (CIRCLE) at Tufts University in Medford, Massachusetts, found in its polling.
The Institute of Politics at Harvard's Kennedy School of Government echoed those findings. About 45% of Americans age 30 and younger agreed they were concerned about having access to health care and mental health care. In addition, 43% of young Americans agreed that they were concerned about someone they know dying from COVID-19.
Gun violence and student loan debt are other issues that will impact young people's lives in the next five to 10 years, said Joseph Mullen, an 18-year-old DNC delegate from Florida's 23rd congressional district.
"We want elected officials and politicians who are a little bit older than us who, you know, may not be dealing with the ramifications of what they decide in the next 10 to 15 years," Mullen told VOA. "We want them to act as if it was their lives on the line and it's their children's lives on the line as well."
Health care and racism reflect the concerns of younger voters at a time when colleges and universities have been shuttered by the COVID-19 pandemic, and when racism and law enforcement have been in the national discussion. These have overshadowed student debt concerns that dominated youth voter polls in previous election cycles.
"We have issues like climate change, student loans, free college tuition, free two-year community college, and affordable health care being addressed, and I think those are all really important things to young voters," said Jordan Harzynski, a freshman at George Mason University in Virginia.
"I think that leadership and rhetoric matters, so up and down the ballot I want candidates that I can trust, and I think that character is playing a bigger role in the minds of a lot of voters this year given the moment were in," said Josh Kutner, a senior at George Washington University and chairman of GW College Republicans.
"The foremost issue to all voters right now is obviously the coronavirus, as it plays such a major role in our everyday lives now and one aspect of it is making sure we have testing capability and we are able to fully distribute an effective vaccine," Kutner said.
Young voters are also very concerned about "police treatment to communities of color," according to a June survey by CIRCLE.
Sanjana Taskar, a recent graduate of the University of Maryland-Baltimore County and an advocate of the Black Lives Matter (BLM) movement, said BLM "is demanding justice to be treated equal and recognizing how our foundation of government was founded on the principles of white patriarchy."
Concern for climate change is increasing among Democrats, and young Republican voters show a higher interest in politicians attending to climate change than older Republicans, according to Pew Research Center in Washington.
"Millennial and Gen Z Republicans – those currently ages 18 to 39 – are more likely than their GOP elders to think humans have a large role in climate change, that the federal government is doing too little on climate and that the U.S. should focus on developing alternative energy sources," according to a survey, Pew Research Center stated.
Spencer Lindquist, a junior at Pepperdine University and president of Pepperdine College Republicans, said for him, immigration and student debt were entwined.
"Immigration is an issue that affects young people in particular in a very unique way," Lindquist said. Graduates accrue student debt "and then they find that they have to compete with people around the world for these positions," citing Indian and Chinese H-1 work visa holders.
Youth demographics
Young Americans are more engaged in this election than in the previous election, according to CIRCLE.
According to the Tufts CIRCLE survey, "83% say they believe young people have the power to change the country, 60% feel like they're part of a movement that will vote to express its views, and 79% of young people say the COVID-19 pandemic has helped them realize that politics impact their everyday lives."
Out of 2,232 voters surveyed, ages 18 to 29, half said that they have tried to persuade people to vote and a quarter said they helped others register to vote, according to CIRCLE. This is significant as it is an increase from the 33% of youth who tried to persuade others to vote and 11% who registered others to vote in the 2018 election.
In 2016, the last presidential election, a little more than 40% of 18 to 29-year-olds voted, according to the United States Elections Project.
While more young Americans are engaged in this year's election, how much they believe the election will actually affect them can depend on race. A recent Harvard poll found that 64% of young white Americans were more likely to agree the election will impact their lives compared with 52% of young black Americans.
Engagement among young voters could be because of issues they believe to be impacting both America and themselves, going into the election. Young voters like the idea of voting for something and feeling mobilized versus voting against something, according to Mullen.
Mullen says that while he is a fan of candidates' campaign efforts to reach young voters, it's a mistake for politicians to reiterate the idea of "returning to normalcy."
"Things have never really felt normal in this country. I was born right after 9/11, and the only things I've ever seen in the U.S. have been, you know, wars, recessions and pandemics," Mullen said. "That's just what I've grown up with."
See all News Updates of the Day
Academic Integrity in the US: What International Students Need to Know
International students have many things to learn about the U.S. when they arrive on American campuses. U.S. News & World Report delves into a less-common topic: academic integrity.
The magazine explores basic expectations at many U.S. schools, including how to use quotes and citations in papers, how to avoid plagiarism and navigating artificial intelligence pitfalls.
Read the full story here. (August 2023)
Chinese Interest Grows for US Study Tours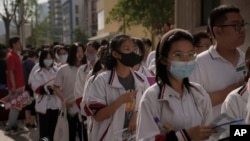 A surge in inquiries from China for overseas study tours to the U.S. suggests that parents of children from primary to high school are willing to pay the big money so their offspring can have an American classroom experience during their summer vacations.
Yvonne Shi, director of Offer Education Consulting in El Monte, California, said study tours offer children authentic American courses, the experience of living with American families or in school dormitories, a variety of extracurricular activities, English classes and visits to schools where they could enroll full time.
Shi told VOA Mandarin that this year, despite the simmering tension between Beijing and Washington, "the number of inquiries we got has increased exponentially compared with that during the pandemic."
She added, "We have also noticed that the age of the children studying abroad is getting younger. In the past, the main market for study tours was in high schools, and in recent years, it has gone into junior high schools and even elementary schools."
Shi and others who help Chinese parents to plan overseas study tours said most of the children are sent to study abroad so that they can experience the education methods and systems in the U.S. to broaden their horizons. Some parents hope the summer experience will serve as the first step to future full-time studies in the U.S.
For other parents, the consultants said, summer tours that focus on athletics are a bigger draw than academics. The athletic programs are designed to expose children to different training techniques than they might have in China and improve their skills.
The tours offer opportunities to play with local sports teams at professional venues. But as is true of the academic tours, the athletic tours usually include visits to a school where the children could enroll full time.
Unless the children enroll in courses for credit, which would require a student visa, the children come to the U.S. on tourist visas, according to the consultants, and return from both types of tours with improved English language skills.
Faith Li is a mother from Hangzhou, in China's Zhejiang Province. She decided to send her son, Caleb Lu, to an American high school after he participated in a summer program at San Gabriel Christian School in San Gabriel, California, in 2016.
Today, the school's website offers information for international students who want to enroll fulltime with a tuition of $24,750 plus fees as, well as information about the 2024 summer program.
"I [was] really not interested in the education methods in China," Li told VOA Mandarin. "When my son was a child, he went to an elementary school with a good reputation. The class was overcrowded, with more than 40 students in one class, and we had to give the teachers red envelopes with money on various holidays.
"Sometimes, at parent-teacher meetings, the teachers were not direct with what they meant, and you would have to guess what they really wanted to say. … The school's education method was not diverse, just like cram-feeding. They only evaluate students with test scores," she said.
Now, Lu is enrolled at Pacific Union College, a private liberal arts college in Angwin, California. He's pursuing a double major in pharmacology and business at the school, which is affiliated with the Seventh-day Adventist Church. He wants to pursue a doctorate in pharmacology from nearby Loma Linda University, which is affiliated with the same Christian group.
Li said, "We made a plan for him to study in the U.S. in 2016. Because only private schools in the U.S. could issue F1 visas, we applied for a private high school."
After Pacific Union College accepted Lu, Li said she and her husband moved to the U.S., where the family attends church every week.
Lu said that the education methods and learning environments in the U.S. are very different from what he experienced in Hangzhou, where he attended primary school before coming to the United States to attend high school and college.
"In China, when teachers teach, there is only one correct answer, which is what the teachers tell you," he told VOA Mandarin.
"In the U.S., we can have free discussions," he said. "Usually, my classmates and I will read articles together and have group discussions, and everyone will have the right to speak.
"Even when the teachers are teaching, we can ask questions, and the teachers encourage us to actively participate in class discussions to find answers," Lu said.
Congress Could Stall a Landmark Research Funding Bill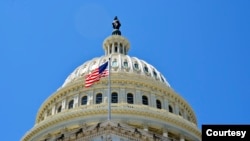 The CHIPS and Science Act was signed into law a year ago and promised billions of dollars in funding for science at U.S. colleges and universities. However, Congress is already falling short of the funding targets called for by the legislation, instead focusing on investments in America's semiconductor industry.
Katherine Knott explains the situation for Inside Higher Ed. (August 2023)
Financial Savvy for International Students in US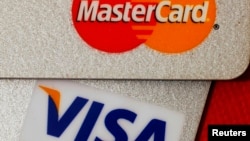 One Professor's Homework? Make a Friend
Martha Mulally, a biotechnology professor in Canada, urges each of her students to make a friend in the course. She noticed that students seemed disengaged and lonely, not knowing how to interact with each other after years of virtual instruction during the pandemic.
So, she insists they work together outside of class in groups of their choice: not just because it's good for them, but also because it's good for their learning.
"The reality is that science is a team sport," Mulally says.
Beckie Supiano profiles some of the unlikely, and heartwarming, friendships students have made in her report for the Chronicle of Higher Education. (August 2023)