Student Union
Travel Agency Specializes in Tours Mom Would Tell You to 'Stay Away From'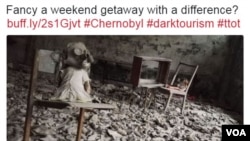 The Chinese travel company that arranged a tour to North Korea for an American student who was jailed and injured there specializes in "destinations your mother would rather you stay away from," according to its website.
Young Pioneer Tours
, based in Xi'an, China, describes itself as "safe and fun." Photos from the tour company's website and Facebook page show selfies of happy, smiling, young Westerners in the North Korean capital, Pyongyang.
Fred Warmbier, the father of Otto Warmbier, 22, who is in a coma after suffering neurological damage while being detained in North Korea, excoriated the tour company in a press conference Thursday.
"They advertise it as the safest trip ever, but what they do is they provide fodder for the North Koreans," Fred Warmbier told reporters gathered at Wyoming High School in Cincinnati, Ohio.
The tour company encourages North Americans to visit countries that should be considered dangerous, he said, adding that detained North Americans can be used by North Korea as political leverage.
North Korea trips
Young Pioneer Tours boasts on its website: "Tourism is very welcomed in North Korea, thus tourists are cherished and well-taken care of. We have never felt suspicious or threatened at any time."
Otto Warmbier was detained in January 2016 while on a Young Pioneers "budget" tour. He was accused and convicted of trying to steal a propaganda banner, and was sentenced to 15 years of hard labor in a North Korean prison. Upon Otto Warmbier's release earlier this week, his parents said that they were told he had been in a coma for much of his 17-month detention.
He arrived in Ohio late Tuesday, and is listed in stable condition at the University of Cincinnati Medical Center.
Fred Warmbier said his son was "terrorized" and "brutalized" by the North Korean government, who said Otto Warmbier slipped into a coma the day after his arrest.
Fred Warmbier said his son is a "thrill-seeking good kid" who convinced them to let him go when he told them his friends had taken a tour to North Korea.
In addition to Pyongyang, Young Pioneer Tours offers tours to Antarctica; Chernobyl, Ukraine; Afghanistan, and Eritrea. The U.S. government has issued travel warnings to the last three locations.
On their website, Young Pioneer Tours assures prospective tourists that they will be completely safe during their travels through North Korea, or the DPRK.
"Despite what you may hear, North Korea is probably one of the safest places on Earth to visit," the website says.
Tour company history
The tour company receives five-star ratings on their Facebook page and review sites, such as TripAdvisor. But a few reported uncomfortable experiences.
One user said that
she and her husband had a "horrible experience."
She said a friend of a Young Pioneers Tour guide withheld her husband's passport as a joke while the group rode a train from Pyongyang to Beijing. When the couple was unable to produce travel documents, DPRK soldiers separated and interrogated the couple.
"The soldiers took it very seriously and gave us a very hard time, speaking sternly to us about our missing travel document," she wrote in the review. "They proceeded to segregate my husband, prohibit me to approach or even to talk to him."
Others on Young Pioneers tours reported similar disorganization and confusion.
During one user's trip on the Transnistria tour, they said they had to crawl through narrow tunnels littered with human waste and to walk 30 minutes through subzero temperatures.
"Despite my low expectations, this trip was incredibly disappointing and frustrating," the user wrote. "And the problems with the trip were not attributable to the location. They were entirely due to the tour company and tour leader."
VOA made numerous attempts by phone to contact Young Pioneers Tours in China and emailed their offices in Cuba, Kazhakstan and Senegal.
An automatically generated email returned from Matt Kulesza said he was "currently on tour with limited access to the Internet. I'll be returning to Beijing on Tuesday, June 27th and will respond to your email upon my return."
Please leave a comment here, and visit us on
Facebook, Twitter, Instagram
and
LinkedIn
, thanks!
See all News Updates of the Day
Will College Affirmative Action Survive in US?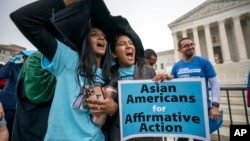 Colleges and universities are allowed to give underrepresented minorities a boost when applying. But later this month, the U.S. Supreme Court is widely expected to ban colleges from considering race in admissions. How will the schools respond? Read this story from Dan Friedell of VOA Learning English, adapted from a piece by Reuters. (June 2023)
Psychologists at Virginia University Aim to Make International Students Feel at Home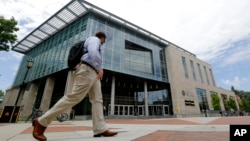 Virginia Commonwealth University has two staff psychologists specializing in intercultural issues. Their mission? To help international students adjust to life in the U.S. as seamlessly as possible. Read the full story here. (June 2023)
Are Declining Enrollments in the US a Hidden Opportunity for Students Abroad?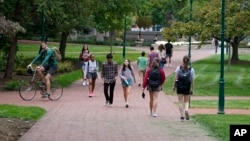 Allen Goodman, CEO of the Institute for Higher Education, writes that empty seats at U.S. colleges could drive a boom in international education. The U.S. has lost market share among host countries, but unlike its competitors, its university system is so large and underutilized that it could easily recruit more students. Because international students become "friends for life" with the U.S., and bring valuable expertise (and tuition dollars), Goodman argues the U.S. should recruit 2 million students by the end of the decade.
Weigh his argument for yourself in Times Higher Education. (May 2023)
What Could a Bitter Lawsuit Tell Us About International Education in the US?
In 2010, the University of South Florida signed a 30-year contract with INTO, a company that provides support services for international students. INTO built a "pathway program" at the university that taught students English and basic academic skills before they began their higher-education degrees. But after years of enrollment declines, the university ended the contract, and now both parties are fighting an "acrimonious" court case. The news comes as many of INTO's programs at other schools are being shuttered. While management and financial issues may play a role, so does the post-pandemic educational landscape: pathway programs can now be easily offered online.
Liam Knox of Inside Higher Ed has more. (May 2023)
Croatian Student Earning Simultaneous Ph.D.s in US, Croatia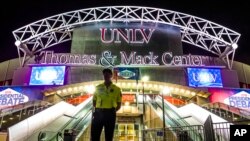 A Croatian student is earning two Ph.D.s simultaneously, one in Croatia and one at the University of Nevada, Las Vegas.
Borna Nemet spends his days at UNLV studying educational leadership and effectiveness. At night, he uses Zoom to teach students at the University of Zagreb in Croatia. Read the full story here. (May 2023)