Student Union
Who Is Hillary Clinton?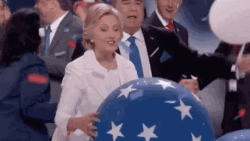 Hillary Clinton is the presidential nominee for the Democratic Party.


Clinton was raised as a Methodist, and her youth minister took her to see Martin Luther King Jr. speak when she was young. Her website says this "helped spark her lifelong passion for social justice."


Hillary Clinton met her future husband, Bill Clinton, in the law library at Yale. In a retelling of the story, Bill Clinton said he and Hillary exchanged eye contact from across the room. Finally, she crossed the entire library to speak to him. "Look, if you're going to keep staring at me. And now I'm staring back. We at least oughta know each others name. I'm Hillary Rodham. Who are you?"


In 1993, Clinton spearheaded the last national healthcare reform movement before the Affordable Care Act. The venture was ultimately unsuccessful.


In Beijing, China on Sept. 5, 1995, Clinton gave a famous speech at the Fourth World Conference on Women. "If there is one message that echoes forth from this conference, let it be that human rights are women's rights, and women's rights are human rights, once and for all. Let us not forget that among those rights are the right to speak freely — and the right to be heard." According to her website, many people in the U.S. government wanted her to pick a "less polarizing topic," but she was "determined to speak out about human rights abuses."


Clinton unsuccessfully ran for president in 2008 against then-Senator Barack Obama. In her concession speech she said, "Although we weren't able to shatter that highest, hardest glass ceiling this time, thanks to you, it's got about 18 million cracks in it, and the light is shining through like never before, filling us all with the hope and the sure knowledge that the path will be a little easier next time." This glass ceiling metaphor has to do with the tough time women have advancing in the workplace.


Clinton has been a senator from the state of New York, as well as the Secretary of State under the Obama administration. She is the first former First Lady to do both, according to CNN.


Clinton visited 112 counties as Secretary of State. During that time, Clinton brought Iran to the negotiating table, brokered a ceasefire between Israel and Hamas, and championed LGBT and women's rights around the world. (Clinton Campaign Website)


On June 6, 2016, Clinton became the first woman to win a major party nomination in America.


Beyond women's rights and her advocacy for families and children, Clinton calls herself a "progressive who likes to get things done." Clinton advocates for gun control, and says she believes in climate change, wants to reform campaign finance, and introduce comprehensive immigration reform. Her issues are articulated on her website.


Giphy
See all News Updates of the Day
Union Support Grows Among US Graduate Students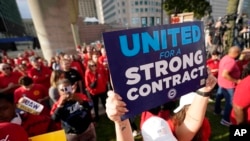 Labor unions are finding support among graduate students at U.S. colleges and universities, according to a new report.
Graduate students, upset by working conditions and pay, have held a series of organizing votes in the past two years, Times Higher Education reports. (September 2023).
Why Are Americans Less Confident in Higher Education?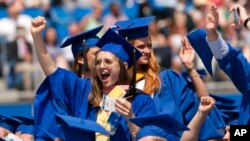 Only about 4 in 10 Americans say they have a "great deal" or "quite a lot" of confidence in higher education. Sarah Wood of U.S. News & World Report examines why and offers some solutions. (August 2023)
Research Helps Applicants Be More Competitive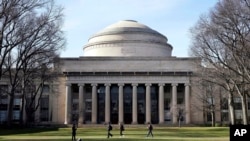 Between a third to half of all students admitted to the University of Pennsylvania and the California Institute of Technology feature high school research projects in their applications, and the MIT application even has a dedicated section for them.
Such projects can be "both a differentiator and an equalizer" in the admissions process: they can show your own individual drive and creativity, while also being accessible to students of all races and incomes. Read Janos Perczel's argument in The Hechinger Report. (August 2023)
Chinese Students Abroad Face 'A Tale of Two Fears'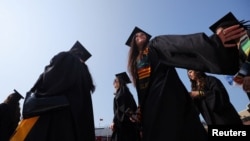 An op-ed in Politico argues that Chinese international students are often reluctant to discuss their country's politics. They suggest two reasons. First, they fear punishment for themselves or their families by the Chinese Communist Party. Second, as anti-Chinese sentiments surge in many countries, they worry about discrimination.
Read the piece by Jianyi Yang and Leslie Fu. (September 2023)
Racial Diversity at Johns Hopkins Could Be in Trouble
Johns Hopkins University, a prestigious research institution in Baltimore, Maryland, boosted its racial diversity by expanding outreach and financial aid, as well as getting rid of "legacy" admissions — those admitted because they have a relative who previously attended the school. However, the U.S. Supreme Court banned affirmative action in college and university admissions earlier this year. Now Johns Hopkins, and other schools, must find a way forward. Susan Svrluga and Nick Anderson report for The Washington Post. (August 2023)