Student Union
Xiao Describes an Unusual Encounter on the Streets of New York
Cai Xiao is a Chinese student who came to the U.S. this summer with the goal of visiting several universities. She is hoping to do her graduate education in the States and says she saw the trip as a way to "get a better understanding" of her options and "to be responsible for my future."
But Xiao says she also got a glimpse of what life is like in the States - what she called "the atmosphere of the humanity." There was one experience that really made an impression on her, and that ended up coloring her entire perspective on the country. Here's what she saw:
While in New York, after finishing dinner, we walked the streets and enjoyed the vista. Suddenly, a homeless person sitting in the side of the parterre caught my line of sight--I noticed his clothes were old but clean and tidy. He hummed a cheerful tune and bathed himself in the sunlight. Sometimes passersby would put some money in this man's cup, they would bless each other with a sunny smile. Sometimes people stopped and talked friendly to the man. Then he tilted his head wittily and chatted up with people, everyone would start laughing as they were old friends before.

This scene completely shocked me, for I have never seen a homeless person like him before. What I have seen were only those hobos who try to show their sadness, disability, or foul to common people in a pretty regrettably way. As a matter of fact, it was the first time that I found such a happy and confident mood from this type of person.

The thing that touched me most is the interaction amongst the man and passersby. In my country, people generally just feel pity or even detest these people. Although people will always lend a helping hand, the beggars and people who are being begged are consciously divided into two totally unrelated groups. Beggars are almost squeezed out of the margins of society, not to be spoken to on friendly terms like this. There is nearly no interflow between the parties.
"We all live under the same sky," says Xiao, "but we don't all have the same horizon." She says she was so impressed by the scene she witnessed that it made her want to study in the U.S. all the more, and to "have a deeper understanding of the United States, and those united people."
Thanks to the AIED Council, a non-profit that connects schools in the U.S. to schools abroad, for sharing this story with us.
Do you think Xiao is right that this encounter is representative of life in the U.S.? Do you have an interesting anecdote from your time in the States? Use the comments or the form below to share!
Loading...
See all News Updates of the Day
Top Things International Students Need for Study Abroad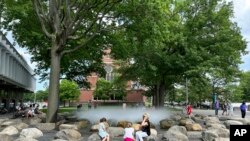 The Hindustan Times breaks down essentials that international students will need before they leave home. They include official travel documents, health insurance and plans to attend student orientation sessions. Read the full story here. (October 2023)
International Student Says New Culture Can Unlock New Perspectives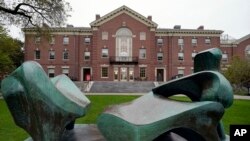 Alba Sinusia Lozano, a Spaniard studying at Auburn University in the U.S. state of Alabama, writes about adapting to a new culture in this column from The Auburn Plainsman student newspaper. (October 2023)
International Student Finds Forging New Life Tough but Rewarding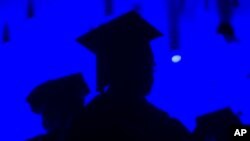 Kaitlynne Rainne, a student from Belize studying at Savannah College of Art and Design in the U.S. state of Georgia, writes about her experiences for the website Her Campus.
Studying abroad, she writes, has been "life-changing and the best thing I could've done for my future." Read her piece here. (October 2023)
US Schools With Highest International Student Admission Rates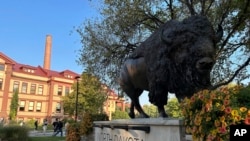 US News & World Report says the average rate of acceptance for international students at U.S. schools is around 42%.
Here, the magazine looks at schools with the highest admission rates, with at least one with a 98% admission rate. (October 2023)
Brazilian Studying in US Reflects on Her First Month on Campus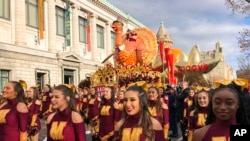 Julia Rabelo, a Brazilian studying in the U.S. state of Texas, has spent a month on campus, and she says she's learned a lot.
Here, she offers her top tips for students looking to study in the U.S. They include getting involved in campus organizations, keeping in touch with loved ones at home and remembering to have fun. (October 2023)